SAL – Dance and Music Installation –
By Ella Rothschild and Mirai Moriyama
28/12/2016 Spiral Hall (Shibuya, Japan)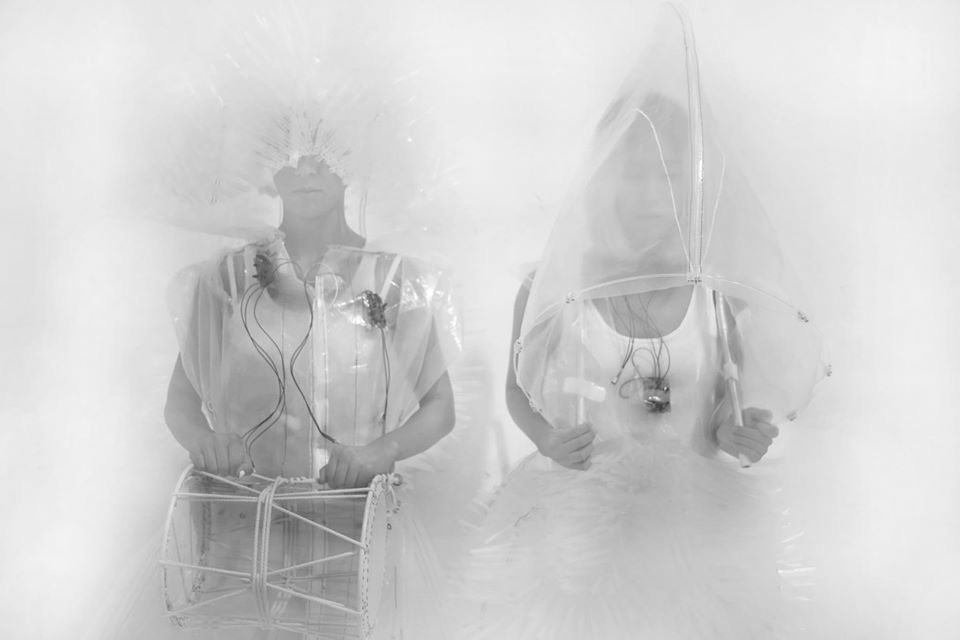 SYN-CHRONOS-SPACE
by Chakky Kato
Atma
Direct by Kevin Skelton
25.09.2015  at Walpurgis (de Feniks Festival ) in Antwerp, Belgium
I participated an unique project ASEAN-JAPAN Drums & Voices 2013.
To celebrate the 40th year of ASEAN-Japan friendship and cooperation, the Japan Foundation was presenting the ASEAN-Japan 'Drums & Voices' Concert Tour. 'Drums & Voices' tour each ASEAN country throughout October and November and played in Japan in 2013.
'Drums & Voices' brought together 12 performers of traditional music from seven countries-Vietnam, Cambodia, Myanmar, Thailand, Laos, Brunei, and Japan-n a unique collaborative group. Over the course of two 2-week residential workshops, held in Thailand (June-July 2013) and Vietnam (August-September 2013), the group worked together to compose the music for the tour.
2012年よりホアヒン(タイ)、ハノイ(ベトナム)それぞれ2週間のリハーサルを経て2013年
ミャンマー、ベトナム、カンボジア、タイ、ラオス、ブルネイ、日本の7か国、12人の伝統音楽演奏家によるドラムと歌のコンサートDrums&Voicesを2012年よりホアヒン(タイ)、ハノイ(ベトナム)それぞれ2週間のリハーサルを経て2013年のコンサートツアーに参加いたしました。
17,18/10/2013 @Au Co Theatre (Hanoi) ,Vietnam
22, 23/10/2013 @Chaktomuk Theater (Phnom Penh) ,Cambodia
25/10/2013 @ Myanmar International Convention Center (Nay Pyi Taw), Myanmar
27/10/2013 @National Theater (Yangon) ,Myanmar
01/10/2013 @The National Theatre (Bangkok),Thailand
04/10/2013 @Lao National Cultural Hall (Vientiane), Laos
23/11/2013 @Jerudong International School Auditorium (Bandar Seri Begawan),Brunei
18/12/2013 @Bunkamura Orchard Hall (Tokyo),Japan